New Patients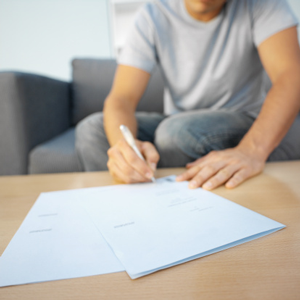 When you walk into Flour Bluff Chiropractic, you'll be greeted by smiling faces. Our staff is made up of friendly, personable people who are eager to get to know you and make you feel comfortable.
Please wear comfortable clothes to your appointment if you're able to. You can complete your new patient forms ahead of time or when you arrive.
Day One
After you hand in your paperwork, you'll watch a brief introductory video about chiropractic. Then, you'll sit down with your chiropractor to discuss what's brought you in. An examination will be performed, which may include X-rays to get a picture of your spine.
Then, it's time for the doctor to do his homework. We do not typically adjust on the first visit because we want to be certain of how best to help you. We'll likely do a lighter form of treatment to start your pain relief. The first appointment takes about an hour.
Day Two
On the second day, we will sit down to discuss the findings from your examination. A clear path will be laid out for your treatment, describing how long it'll take and exactly what we want to do. Just like the first one, this appointment will take about an hour.
Regular Visits
Your follow-ups begin by talking to your doctor to discuss any concerns you have or changes you've noticed. You'll receive a chiropractic adjustment and be on your way promptly. Regular reevaluations are done periodically to measure your progress.
Insurance Information
We accept insurance and are in-network providers with most plans, including Medicare. Contact us today to set up your appointment!
CONTACT US »
---
New Patients | (361) 657-0041