Chiropractic Care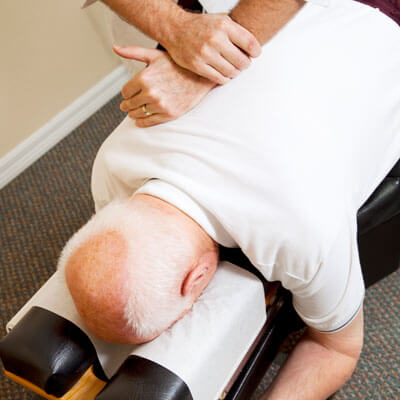 Your spine was designed to move. If one of the bones of your spine becomes fixated, it will cause stress and irritation. You might experience tight muscles, a restricted range of motion and other problems. As chiropractors, our team works to find tense areas of the spine that aren't moving and reestablish proper motion to the joint.
The manner in which we do so is by the chiropractic adjustment. The techniques used at our office include
Diversified
Motion palpation
Thompson
Activator®
FDM
Thanks to our years of training and experience, there is a combination of tools we can use according to what will work best for you.
Why Go to the Chiropractor?
You don't have to have a health problem to see a chiropractor. That is, however, the common reason that people find our office. Some of the conditions we see most often include
Low back pain
Disc problems
Neck pain
Tingling in the arms and legs
From a young age, we are taught about taking care of our teeth and going to the dentist regularly for checkups. But what about taking care of your spine? Stress that builds up over time can result in many problems if not taken care of. By staying on top of your spinal health, you won't have issues further down the road.
Massage Therapy and Other Modalities
We have a massage therapist in-house that will help the soft tissues of your body heal. When you're a chiropractic patient here, we can have your doctor speak directly to the massage therapist about the appropriate massage protocol for your individual concerns. As a result, you can get better faster.
Another healing modality available at our office is interferential current, which helps muscles relax and reduces inflammation. Spinal decompression therapy is offered as well, which is appropriate for disc-related issues.
---
Chiropractic Care | (361) 657-0041