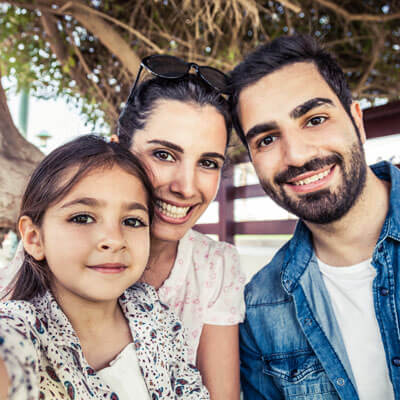 About Us
Dr. Mikael Larsen completed his education in 2019 when he graduated from Parker University in Dallas. During his final trimester there, he qualified to complete a community-based internship, which led to his initial meeting with Dr. Derek McArthur. They hit it off and decided to establish a practice together. In 2020, Flour Bluff Chiropractic opened to serve the needs of the community.
Caring for You Like You're Family
While in school, one of Dr. Larsen's professors taught him a valuable lesson: to look at each patient as if they were a loved one. This idea complemented the value of hard work that his parents raised him with, adding up to a high standard of patient care. You'll be treated just like a member of the family, getting the same recommendations as we'd give to our father, mother or grandparent.
Dedicated to Your Health
Dr. Larsen has worked for years to gain the knowledge and qualifications to provide the effective, individualized care you need. He holds two bachelor's degrees, a master's in neuroscience and his doctorate in chiropractic. With a depth of knowledge, he can treat patients who are experiencing a broad range of concerns.
In a positive, family-oriented environment, you'll receive care with integrity. That means you'll be taught about chiropractic and what Dr. Larsen believes is the best way to help you – even if that means referring you to another practitioner.
MEET DR. MIKAEL LARSEN »
Our New Patient Promotion
Would you like to take the next step? We're pleased to offer new patients a $30 deal that includes a consultation, examination and X-rays (if needed). This fee is donated to a local charity in our community. Booking this special offer allows you to learn about chiropractic, whether you're a candidate and have a full report of findings with Dr. Larsen. Contact our team now to schedule your appointment at our chiropractic care center!
---
About Flour Bluff Chiropractic | (361) 657-0041